Osiyo cyber friends!
Welcome to the web home for our beloved human, art, furbie, featherbie, and garden family. We hope the site is educational, inspiring, insightful, and fun.
If you have ideas on what you would like to see, comments or questions,
I'd love to hear them!
Blessings, & I hope you can come back soon for the continuous up-dates!
O Great Spirit,
Help me always to speak the truth quietly,
to listen with an open mind when others speak,
and to remember the peace
that may be found in silence.
"Cherokee Prayer"
Special Thank You to each one who has aided us in living our dreams. Only because of the unselfish dedication, un-ending help, love, ethics, and long time contributions to your own dreams, helped make our's a possibility!

Never forget those who help us reach our goals,

For without any of their help where would we be?

" The Purest Water Is Always At The Well "
"When you drink the water,
Remember the people who dug the well"
~ Old Chinese Proverb ~

We train, teach, play, and work with,

Southpaw Doggie Daycare

&

Positive Reinforcement Training.

Please check them out we cannot recommend them enough!

I am a professional artist of Native American and Welsh birth right which I am told shows in my work as well my life of which I am most humbly honored. A master gardener, rancher, train, show, loving responsible show breeder, breeding 1-2 canine litters every 1- 4 years or more. Living with R canine stars in their home to which they lovingly and loyally allow us to sleep in the bed with them or sit on their couch, as they cuddle in our lap under their chosen blankets. Our stars,(and even if not shown as most are, in our heart they are all still each and everyone, our stars), are not shipped down the road to new homes just to "make room" as some show breeders do to produce, and show yet more animals either. They all live out their life here for their work, love and devotion to us.



All our animals are family members first, they nor their love can be bought for just any sum of $, it must be earned, even by us. The same holds true of our ethics to them, to others and our passions of life. Please don't be offended of going through our future home interviews. Any future home of our animals must and we must feel sure you are a good home for any animal in my protection we may have to part with or co-own. This is one place that $ can't buy everything, it can't buy love, not here not ever. I am not in this for any amount of $ earned, it is for the love we've always had of animals and always worked hard to earn the right for all of our life, as we all must.



My dream as a child was to one day have animals as I so loved all of without the guilt I was sometimes made to feel for loving one, owning one, keeping one, helping one, or wishing for one as a child, or even still by some as an adult. When we do have to part with one of our animal family it is with the greatest of care, respect and regard to their best welfare and new home which is taken into all consideration. They above all other humans in life they have been a friend, faithful, loyal, devoted and totally loving to death thus so are we to them.



With that said welcome to our dream!



It all began because of the dreams of so many others long before us. To them we owe our deepest heartfelt thank you!



"When God planted the first garden we must remember it was his animals he created first,

The humans were made in his image for their as well the earth's further earthly hands on protection, love and care.

Then too, When God decided to build an Ark, The only tickets of boarding in question was those for humans.

K. Elmore
~copyright~



Equine, or family stars are very occasionally available. All go to *fully* screened loving homes ONLY



~Local~Regional & National Titles~



WE DO NOT EVER PLACE TO PUPPY MILLS, PET STORES, OR BROKERS!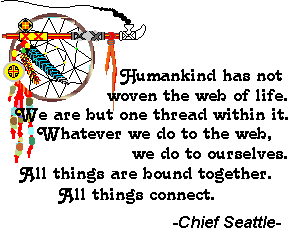 Promoting AKC's Canine Good Citizen® (CGC) Program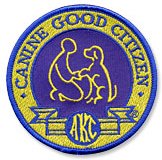 A.K.C. CGC Evaluator, contact me for training, or testing!
*Click* To Visit Art By Kimberley's Zazzle Shop & Start Shopping with Zazzle, or join Zazzle too!
Tired of your first life? Try a Second Life, *Click* here to explore more of your dreams!
Copyright © R Farm & Kennel 1989
The images on my pages are available for viewing only and may not be used for any other purpose, unless other wise stated by me. The images or pages may not be linked to, copied, printed, or posted to other web sites without the permission of Kimberley Elmore Petross.
The United States of America provides the right and the protection of "Original Works of Authorship" and certain "Intellectual Property Works." As the Owner of copyrighted works I hold the exclusive rights to duplicate, distribute, and create derivative works from my works. All the text, photographs, images, products, art work, their titles, descriptions, and designs, used on my web site as well as the finished products which I design, create, or produce, are protected under the
*** U. S. Copyright Laws (Title 17, U.S. Code). ***
I WILL seek, accordingly, to protect my, or other's works and rights against unauthorized use and infringement. Please note, a criminal investigation WILL be initiated in cases of willful infringement for profit or any and all other unauthorized use of my work.
Please note; I cannot recommend or approve of the ads Tripod adds to the top or bottom of each web page. Please be certain you research all products, services, and in what to look for in a ethical breeder, or services when searching for your forever future pet, or better yet, consider adoption from a well established pet adoption agency with great references!

For Miniature Pinscher adoption, a wonderful place to start is, IMPS, http://www.minpinrescue.org/