I am of Cherokee blood close on both sides of my family. I'll cover my father's side first. Cassia Lamons was my great great grandmother, she is recorded as full Cherokee in the Guion Miller Roll. She married Charlie Merritt, and they settled in Hartford, Ala. in the late 1800s, and early 1900s. Due to the hate of the day much of her history was hidden from outsiders to try to protect her, her family, her children, grandchildren, great grandchildren, and so on. However she never lost her ways of heritage which she also proudly passed down to us each, as well our beloved treasured history, and past hardships as a people. I have found in all her children, their children, and children's children, the greatest love of earth, all it's creatures, and the never ending feeling of duty to always protect it as well it's peoples. So, come along,, as time permits me, I'd love to share with you,,,
Cassia's story and adventures.
(March 28, 2010, I do promise to update this asap, check back soon ;)

*Click* here to visit, "All Things Cherokee" You won't be disappointed!




Promoting AKC's Canine Good Citizen® (CGC) Program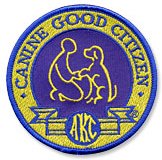 A.K.C. CGC Evaluator, contact me for training, or testing!
*Click* To Visit Art By Kimberley's Zazzle Shop & Start Shopping with Zazzle, or join Zazzle too!
Tired of your first life? Try a Second Life, *Click* here to explore more of your dreams!
Copyright © R Farm & Kennel 1989
The images on my pages are available for viewing only and may not be used for any other purpose, unless other wise stated by me. The images or pages may not be linked to, copied, printed, or posted to other web sites without the permission of Kimberley Elmore Petross.
The United States of America provides the right and the protection of "Original Works of Authorship" and certain "Intellectual Property Works." As the Owner of copyrighted works I hold the exclusive rights to duplicate, distribute, and create derivative works from my works. All the text, photographs, images, products, art work, their titles, descriptions, and designs, used on my web site as well as the finished products which I design, create, or produce, are protected under the
*** U. S. Copyright Laws (Title 17, U.S. Code). ***
I WILL seek, accordingly, to protect my, or other's works and rights against unauthorized use and infringement. Please note, a criminal investigation WILL be initiated in cases of willful infringement for profit or any and all other unauthorized use of my work.
Please note; I cannot recommend or approve of the ads Tripod adds to the top or bottom of each web page. Please be certain you research all products, services, and in what to look for in a ethical breeder, or services when searching for your forever future pet, or better yet, consider adoption from a well established pet adoption agency with great references!

For Miniature Pinscher adoption, a wonderful place to start is, IMPS, http://www.minpinrescue.org/