Some Of The Fun Things We've Learned, Love, & Do!
Flash Paws Beginner Graduation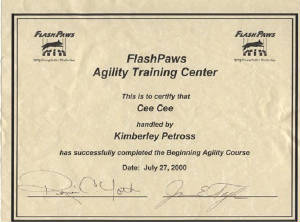 R Ciena
Flash Paws Intermediate Graduation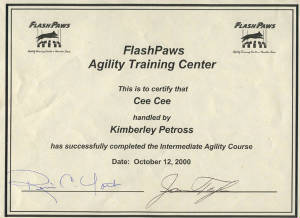 R Ciana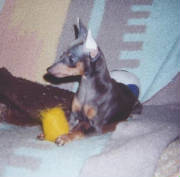 Sunset's Misty Blue, CGC
Obedience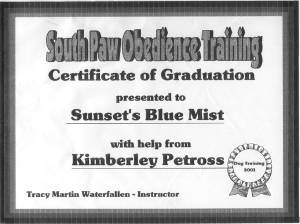 Sunset's Mist Blue, CGC
Obedience, Canine Good Citizen, CGC
Sunset's Misty Blue, CGC
R Oberon's Emrys Enchanter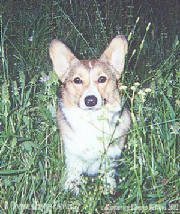 Boo
Brazos Valley

Conformation
Brozos Valley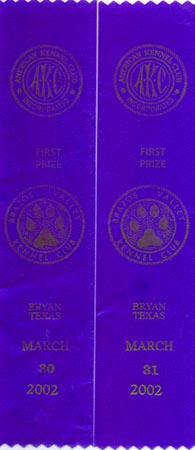 Conformation
Obedience, Manners & Management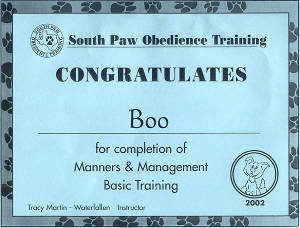 R Oberon's Emry's Enchanter, Boo
Flash Paws Beginner Agility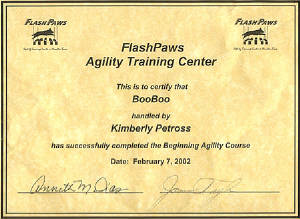 R Oberon's Emery's Enchanter, aka, Boo
Flash Paws Intermediate 11 Agility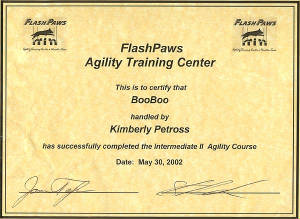 R Oberon's Emery's Enchanter, aka,, Boo

Lone Oak's Nastassia, Rat Terrier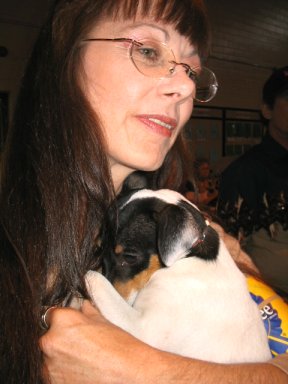 Tasha taking 2 BOB puppy, and BOS puppy Feb. 19, 2005
Lone Oak's Nastassia
" I just need a wee bit more shut eye before me next class mum,,,, "
Lone Oak's Nastassia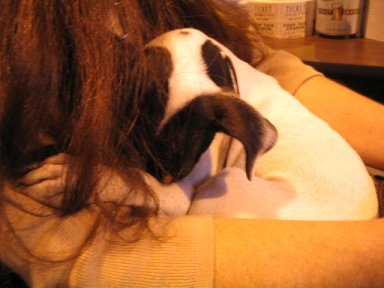 " ,,,,, jusssssss 5 more minutes,,,,, "



Promoting AKC's Canine Good Citizen® (CGC) Program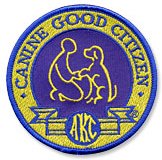 A.K.C. CGC Evaluator, contact me for training, or testing!
*Click* To Visit Art By Kimberley's Zazzle Shop & Start Shopping with Zazzle, or join Zazzle too!
Tired of your first life? Try a Second Life, *Click* here to explore more of your dreams!
Copyright © R Farm & Kennel 1989
The images on my pages are available for viewing only and may not be used for any other purpose, unless other wise stated by me. The images or pages may not be linked to, copied, printed, or posted to other web sites without the permission of Kimberley Elmore Petross.
The United States of America provides the right and the protection of "Original Works of Authorship" and certain "Intellectual Property Works." As the Owner of copyrighted works I hold the exclusive rights to duplicate, distribute, and create derivative works from my works. All the text, photographs, images, products, art work, their titles, descriptions, and designs, used on my web site as well as the finished products which I design, create, or produce, are protected under the
*** U. S. Copyright Laws (Title 17, U.S. Code). ***
I WILL seek, accordingly, to protect my, or other's works and rights against unauthorized use and infringement. Please note, a criminal investigation WILL be initiated in cases of willful infringement for profit or any and all other unauthorized use of my work.
Please note; I cannot recommend or approve of the ads Tripod adds to the top or bottom of each web page. Please be certain you research all products, services, and in what to look for in a ethical breeder, or services when searching for your forever future pet, or better yet, consider adoption from a well established pet adoption agency with great references!

For Miniature Pinscher adoption, a wonderful place to start is, IMPS, http://www.minpinrescue.org/