Section A Welsh
Rare chance to own some lovely fine old Welsh lines wraped up in one young
handsome reg. Welsh section A.
By, Dandardel A May
Zing, (Farnley Kernel x Dandardel Vee Tango) , out of, Smoke Tree Teg,
(Severn Sirocco x Smoke Tree Tamarin) .
He sells by either stallion
pricing $4500. 00, or gelded, $2500. 00, and being gelded before leaving
my farm. He is just awesome, foaled, 07/09/2001, gry/sabino, with two blue eyes,
quit the striking lad. He would make a wonderful pleasure, or show
riding, show/pleasure driving prospect, as he was well bred to do!
Neg. cog. ,
all shots, and worming up to date.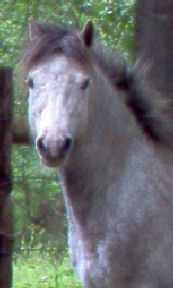 2000 Miniature Horse black & white Pinto stallion

37 inches, tiny Arabian like head, small ears of good tip, nice conformation, super mover, a great even marked nice future herd sire for your mini donkey jennies, or mini horse/pony mares. Also would make a jam up pleasure or show driving prospect, sold as a stallion or gelding.

Shots, wormed, & neg. cog..

$1200.00 stallion price, or $800.00 as a gelding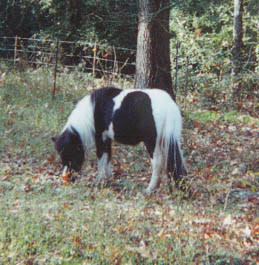 Promoting AKC's Canine Good Citizen® (CGC) Program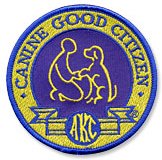 A.K.C. CGC Evaluator, contact me for training, or testing!
*Click* To Visit Art By Kimberley's Zazzle Shop & Start Shopping with Zazzle, or join Zazzle too!
Tired of your first life? Try a Second Life, *Click* here to explore more of your dreams!
Copyright © R Farm & Kennel 1989
The images on my pages are available for viewing only and may not be used for any other purpose, unless other wise stated by me. The images or pages may not be linked to, copied, printed, or posted to other web sites without the permission of Kimberley Elmore Petross.
The United States of America provides the right and the protection of "Original Works of Authorship" and certain "Intellectual Property Works." As the Owner of copyrighted works I hold the exclusive rights to duplicate, distribute, and create derivative works from my works. All the text, photographs, images, products, art work, their titles, descriptions, and designs, used on my web site as well as the finished products which I design, create, or produce, are protected under the
*** U. S. Copyright Laws (Title 17, U.S. Code). ***
I WILL seek, accordingly, to protect my, or other's works and rights against unauthorized use and infringement. Please note, a criminal investigation WILL be initiated in cases of willful infringement for profit or any and all other unauthorized use of my work.
Please note; I cannot recommend or approve of the ads Tripod adds to the top or bottom of each web page. Please be certain you research all products, services, and in what to look for in a ethical breeder, or services when searching for your forever future pet, or better yet, consider adoption from a well established pet adoption agency with great references!

For Miniature Pinscher adoption, a wonderful place to start is, IMPS, http://www.minpinrescue.org/