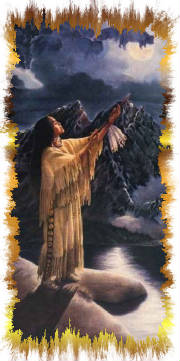 To help others as us, we will share my dad's process through Mobile Probate Court on these pages.
I will begin working on this Feb. 2006.
Yes, it took near 5 years from his passing to even get to probate court, due to our step family. Come back often for up dates through the process, this may help your loved ones suffer less!
It seems as far back as I can remember dad tried to prepare us/me for his passing. I can recall each time he brought up the uncomfortable subject I hated, of what would be what, how the boys and I would be O.K. when he passed, as he finished, I would always tell him to spend it all before he passed. I meant that too. He wanted someday to ease our worries, but, there is in our mind no amount which could ever replace my dad, and boys grandfather.

When he retired from his last shop, he asked me if there was anything I wished to have. I told him if I could, he had a old worn plaque from Chevy, when he became one of their Certified Master Mechanic's, I would love to have. This now long tarnished worn lettered plaque hung in every shop my dad owned from 1968 until the 1990s. Each time he out grew, moved and opened new bigger shop doors, this was the first of things he proudly hung over his office desk. It was one of the first things going up, and always the last taken down. So, the day he closed the last shop doors for good, before those doors closed, he took it off the wall. Then he brought it to me, wrapped ever so carefully, eyes twinkling, knowing all it meant to us, he smiled and handed it to me saying, "I think you asked for this". With tears I unwrapped it with the greatest care as the treasure it was in the memories it brought with it of my dad, our times together, all the shops, his many many years of back breaking hard work all in this old metal object. Little did I know had he not done that then, we may not have that dull old beloved plaque proudly hanging on my livngroom wall displayed as any grand Da Vinci, and far more prized. You see for others it would have just been trash, old, falling apart, old newspaper stuffed in the long worn away backing to help it stay better on the walls, hard to read, of little meaning. But in the right family members hands, a treasure beyond any compare. I hope our experience helps you with all your large and small treasures to be passed to the loved ones you intend.

So in the sharing of our experience in dad''s probate, a path we ourselves had never gone through, just maybe this may help others, one of those things which dad always did best

The Mobile Probate judge made a ruling on Dec. 19, 2005. I called Probate court, and they told me to contact the estate attorney. Which I sent certified letter to, and it was returned. I called Probate Court again on what to do. They said to retain an attorney. I cried, 500 miles away, and now find an attorney one could trust. I prayed, went to the Mobile Newspaper online, (which to this point other then probate court kept me a bit informed on the will progress in 5 years, Dad passed in 2001, it is now 2006), and we found a forum. Thinking maybe I just had the wrong address for the estate attorney, I asked in the forum if anyone knew the attorney, and maybe had a new contact address. All responses confirmed what information Mobile Probate Court had given me. One poster told me to go by another forum and post my message, for I might get more help. I did. A poster responded I found out in our first call he was an attorney and he told me he could help, he gave me his cell phone number, and office. He said the first consultation was free. I did call the office to see if it was in fact a law firm, for online anyone can say anything. So I called his office again he was not in, then told to call his cell phone,, and I told him our story. I was told to send him $$$, and he could get started by sending a Letter of Demand Discovery to attorneys handling dad's estate. His retainer was $$$, but would help if I could get him $$$ to get started, we did with full intent to send more once we saw what he did with what was sent he asked us to send and told him so, he said send no more for now. We waited, and then called after a month. He was out of the office but I was told by a very busy secretary he had spoke with the estate attorney, and had sent one nice letter to her. It seems everything was lost of the Attorney handling dad's will they created on his death bed due to Katrina. I said, what do they need for dad gave us some of his papers for safe keeping before he died, for he had begun to mistrust what was going on in Ala., as they were not doing what he asked to be done, we may have what they need? I have the certified land survey he gave us just before he died, as well other papers. She said she would ask him. To which I've yet recieved a answer. At that point I emailed again through the forum to contact the attorney were I had found him, for he fell quiet. He then emailed me he would send the copies of 2 letters he had sent to the estate attorney, and please not to send any more $ for he still had some $ to work with. We waited, the papers in the mail did not come, I emailed again, they were in the mail, so far they have not arrived. He then posted/emailed the forum of receiving a job offer of Asst. DA he was taking, we congratulated him. Our next contact was from an attorney he handed his cases over to. I went over our issues with them again, ( you see with each new attorney you must re-live the entire event so they understand your case, it helps them greatly, and is always hard). We just wanted closer to this, and we now had a court order, what do they need to follow the judge's orders? They went over their fees to me, they had no record of my payments to the other attorney, (we kept recpts. be sure you do as well always). They then said they would send copy of all that was in the file they had, and sent me copies of papers I had sent over-night to the asst. D.A., plus the one copy of the letter of announcing him as being our attorney and that was all. It arrived about three days after post mark. Of which I informed them what we had paid, that those were all copies of what I had sent the other attorney, except for the one letter, and we had been told to send no more $ for we still had credit on what was not used.
Now to my understanding I am to pay another attorney retainer fee to take on this new attorney we have been handed to, less some credit for work done. They also made sure we knew they were not in Mobile, and it would be better if we used a attorney in Mobile, for thier travel expenses would be included with fees.
Thus,,, If you have picked up anything from this experiance: PLEASE make a will out now, sign EVERY page, have it witnessed by who YOU decide should while you are in sound mind, before other's you never intended take everything you worked for in your entire life, instead of your loved ones you intend.
Stay tuned, I will keep you updated!
For a time referance, today is May 15, 2006
On June 17, 2006,, the asst. D.A. returned our payments in full for work he was unable to perform due to new obligations in his new asst. D.A. position. The only paper work, or work by his office we received over the months of work done was a letter to the estate attorney, Mrs. Barbara Holley Reid, announcing he was now our acting attorney and for her the estate attorney to contact him. It was sent over night after I emailed him I would have my post office trace all the mail so we could find it, or what had been lost, I can't imagine so much being lost, this problem really had to be fixed if they were lossing it all. Payment was then over nighted, as our payments had been to him. We never complained of paying for any work done, or paying more for any future work. I am sure he must have did what he reported to us, we just truly wish we had received any copy of it. We wish him karma in his future as we part life paths moving on in our search for closer.
I contacted the attorney handling dad's asbestos case in Mobile, and they recommended calling Mobile Probate Court, telling them what was happening. Who in turn not believing it should have taken this long either, or attorney acting as such, referred us to The Mobile Bar, to file a complaint against the estate attorney, and tell them our story. I have decided to send her, (the estate attorney, Mrs. Barbara Holley Reid), one more letter in hopes it is not again returned to us, notifying her of the up coming actions on our part with The Mobile Bar concerning her, and dad's estate. We only wish the Mobile Probate judge's order's followed, and closer. If she fails to further follow through with the Mobile Probate judge's estate orders made on Dec. 19, 2005 we will have no other recourse then to contact The Mobile Bar and pursue further actions in their arena of relief. By the same letter again too we will ask the main question no one asked we always wished asked, of, 'What does she need to close this, for much of dad's paper work he left or sent here in the end years because of trust issues there, so what she needs could be here??" So here's our standing on dad's last wishes, we promise as always to keep you updated, just maybe you'll learn something or get that Will done NOW, so maybe passing on may not be so hard on other loved ones left behind.



Promoting AKC's Canine Good Citizen® (CGC) Program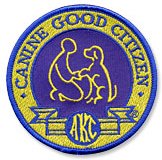 A.K.C. CGC Evaluator, contact me for training, or testing!
*Click* To Visit Art By Kimberley's Zazzle Shop & Start Shopping with Zazzle, or join Zazzle too!
Tired of your first life? Try a Second Life, *Click* here to explore more of your dreams!
Copyright © R Farm & Kennel 1989
The images on my pages are available for viewing only and may not be used for any other purpose, unless other wise stated by me. The images or pages may not be linked to, copied, printed, or posted to other web sites without the permission of Kimberley Elmore Petross.
The United States of America provides the right and the protection of "Original Works of Authorship" and certain "Intellectual Property Works." As the Owner of copyrighted works I hold the exclusive rights to duplicate, distribute, and create derivative works from my works. All the text, photographs, images, products, art work, their titles, descriptions, and designs, used on my web site as well as the finished products which I design, create, or produce, are protected under the
*** U. S. Copyright Laws (Title 17, U.S. Code). ***
I WILL seek, accordingly, to protect my, or other's works and rights against unauthorized use and infringement. Please note, a criminal investigation WILL be initiated in cases of willful infringement for profit or any and all other unauthorized use of my work.
Please note; I cannot recommend or approve of the ads Tripod adds to the top or bottom of each web page. Please be certain you research all products, services, and in what to look for in a ethical breeder, or services when searching for your forever future pet, or better yet, consider adoption from a well established pet adoption agency with great references!

For Miniature Pinscher adoption, a wonderful place to start is, IMPS, http://www.minpinrescue.org/